Joey Ayden
Joey Ayden dj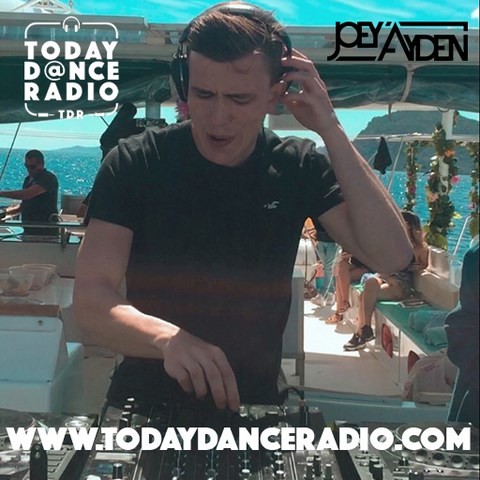 "Catchy dance songs, suprising mash-ups and an energetic atmosphere".
That's what you can expect of Joey Ayden. At the age of 14, he took his first steps into the magical world of EDM.
After a period of time learning and mastering his skills, he got the opportunity to play at parties close to his hometown Lennik.
From that moment on, everything skyrocketed.
Having grown up with classic Pop and Rock songs, he ended up with a wide spectrum of musical influence.
Thanks to a commercial mix of different genres (House, Dance, R&B, Moombahton, Drum & Bass,..), knows this all-round dj how to party.
Joey's sound is best described as catchy, melodic, rich and sassy with a jubilant touch. He wants to let people connect through his music as a producer and Dj.
Today, you can hear him playing everywhere on different festivals, parties & radioshows.
Joey Ayden dj is on Today Dance Radio on Monday at 22:00 (Timetable in Italy) with his "Bootmix Session" .
Joey Ayden dj he is a guest of the "Fire Night Dance Radio" on Saturdays from 20:00 (Timetable in Italy).