Stefano Fazzi
Stefano Fazzi dj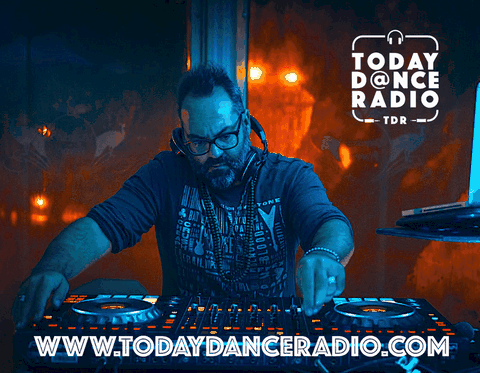 Talking about yourself is not easy at all, I find it particularly complicated to be able to describe a personality, even if mine should be the one I know best.
Stefano Fazzi born in Italy Lecce in 1973 I approached the world of music as a kid like everyone listening to music transmitted by the radio in his room, but the shock came when some friends took me to a disco for the first time I was 16 years old, a music I entered my brain, a new world entered my heart, but it wasn't enough for me and so I started to find a way to be a DJ.
My sounds are influenced by 70-80-90 House - Soulful - Jazz - Lounge but with refined and refined rhythms in the Orientaldeep - Chillhouse - Electroswing - Tropical - House - Dance - Tech House genre.
In the 90s I took my first steps as a radio sound engineer and DJ for discos of various broadcasters in my city.
In 1994 I started traveling the world to discover new musical trends with tour operator Valtur
Turkey - Dalaman 1994
Ivory Coast - Adbijan 1995
Egypt - Sharm el-Sheikh 1996
Caribbean - Anguilla Saint Martin 1997-1999
Morocco - Agadir 2000
Tunisia - El kebir 2001
Tunisia - Tbarka 2002
Turkey - Bodrum 2004
The village has been a place-not a place where a politician or "friends of friends" if you are good and even your CV is actually worth very little.
The substance wins over the form. Music....
What an incredible thing to be able to share it with everyone.
Back in Italy I continue to DJ for private and public events my DJ sets are broadcast by 22 Web Radios located in Italy, Greece, United Kingdom, Spain, Brazil, Portugal, Colombia, Serbia, Russia and Sri Lanka, because without music life would be empty
NO MUSIC...
NO LIFE...
Stefano Fazzi, in his radio program "Deepsouth", on Today Dance Radio offers us the mix of oriental deep, soulful, tropical, chillhouse, electroswing, tech house, Nu Disco, house music. The 1st and 3rd Tuesday of the month at 21:00 and the following day at 03:00 (Times in Italy).