Myma
Myma Dj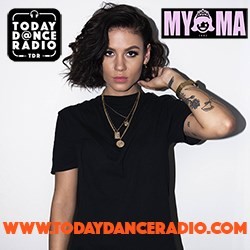 A child of the garage/90's generation MYMA is London based DJ/ Producer coming from Slovakia.
Underground taste maker and also electronic music lover.
Like all good sectors MYMA did her homework and started training her ear and production techniques at younger age in London Academy of Music Production (London AMP).
Her box – fresh tech-house music inspired sets include everything from piano house to hissing snares/kicks and shattering house bass.
Dedicating every waking hour to beat matching and testing out new tunes gave MYMA the edge to forge forward and compile sets perfect for the club ravers, dance floor lovers and Ibiza grooves.

Myma Dj is on Today Dance Radio on Monday at 22:00 with his "Bootmix Session" and plays on the live "Fire Night Dance Radio" on Saturday from 20:00 (Timetables in Italy).