Fire Night Dance Radio
"FNDR Fire Night Dance Radio" Live 20:00 (Italy time)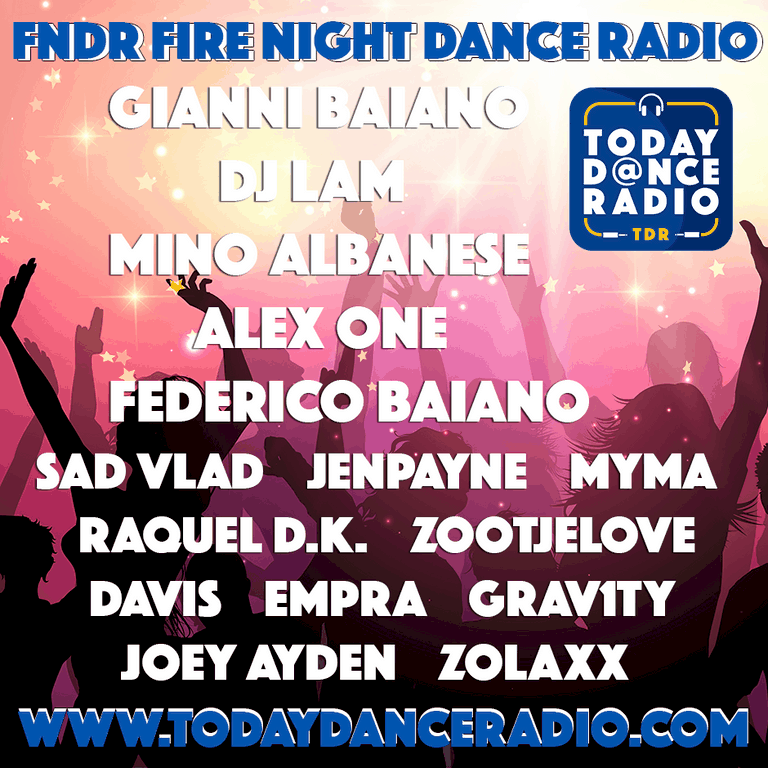 Saturday from 20:00 (Italy time)
"Fire Night Dance Radio" is the live radio show with more than 5 hours of EDM music, dance edm, house, dirty house, electro house, techno, techno-house, dark-techno, deep-techno, club house, nu disco , deep house. Resident djs Gianni Baiano, DJ LaM, Mino Albanese, Alex One, Federico Baiano.


During the evening he will be a guest and will play 1 of the 10 winners of "The Sound of Tomorrow 2019".
The 10 young djs are: SAD VLAD, Jenpayne, MYMA, Raquel D.K., Zootjelove, Davis, EMPRA, Grav1ty, Joey Ayden, Zolaxx.
"Fire Night Dance Radio" the live, resident djs: