App
DOWNLOAD THE APP TO LISTEN TO TDR TODAY DANCE RADIO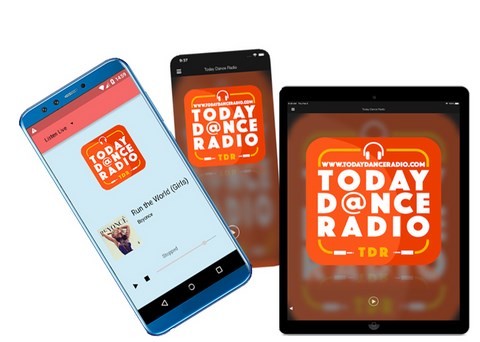 you can listen to us from your mobile device
You can listen to Today D@nce Radio with your mobile phone, tablet, smartphone, i-phone. Download the operating system app on your Apple or Android phone.

Click on the image (below) and download the app, it's FREE.
Listen and dance to our music.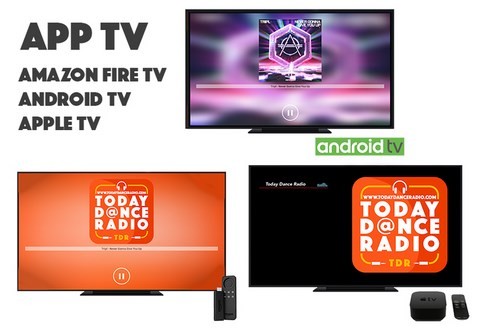 LISTEN TO TDR TODAY DANCE RADIO THROUGH TELEVISION
Choose the operating system of your TV, if you have an Apple TV, Amazon Fire TV or an Android TV.

Click on the banner image (below) of your operating system ... and you can listen to us for FREE



LISTEN TO US WITH ALEXA
Download the
skill
for free, give the command to your device "Alexa, play Today Dance Radio" or "Alexa, start Today Dance Radio" or "Alexa, open Today Dance Radio" and you will be able to listen to our music. It's easy! Supported languages: English (AU), English (CA), English (GB), English (US), Italian (IT), Spanish (ES), French (FR), German (DE).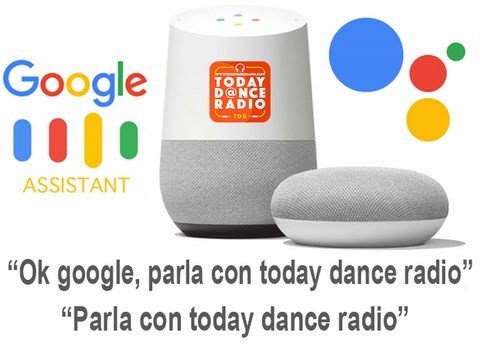 YOU CAN LISTEN TO TODAY DANCE RADIO ALSO WITH ITALIAN GOOGLE ASSISTAN
Download the google assistant from google play or from the app store and just say "parla con today dance radio" or "ok google parla con today dance radio".
After downloading the google assistant app, you can listen to the radio by simply saying "parla con today dance radio".
You can listen to TDR Today Dance Radio via:
- Watches with Android 6.0 and above
- TV with Android 6.0 and above
- Google Home
- Phones with Android 5.0 and above
- iOS 10.0 and above devices
- Headphones
- Smart display
- Tablet with Android 6.0 and abov

Listen TDR Today D@nce Radio