Today Dance Radio
Today Dance Radio: the web radio you don't expect; 100% international dance music and happy breaks into the most "danceable" Italian songs.
24/7, no ads and many jingles in a radio programming chosen among the top of the international dance music. It's the web radio for dance music lovers, online to delight the senses and enliven the audience with its unique and engaging sound.

Today Dance is a fresh radio for lovers of contemporary dance music, marked by sharp and strong rhythms and ready to unchain those who listen to the vibes of the best international dance music.
To watch our music videos, visit
Today Dance TV
. (
you will be directed to the tv website
)
Today Dance Radio you can also listen to it with Alexa
Listen to Today Dance Radio on all Alexa devices too. It's easy and even simple! For the English language, just say "Alexa, play Today Dance Radio" or "Alexa, start Today Dance Radio" or "Alexa, open Today Dance Radio" and that's it. For Italy with the devices the commands are "Alexa, apri Today Dance Radio" or "Alexa, avvia Today Dance Radio". Have fun and enjoy listening to disco dance music.


Today Dance Classic Radio
The best hits of the present and the past in a single radio: Radio Today Dance Classic, dance with us! It's Disco Time
Do you like disco music and are you looking for a web radio?
Here is Radio Dance Today Classics! Disco Dance Radio that proposes the best disco hits from 1970 to 2010, carefully selected to be heard and danced all day.
Since we love disco music so much, we offer you a unique selection, the result of our radio experience that began in 1976 and continues to grow.
The disco music that you find here, in streaming, is a reflection of our professionalism and authentic passion in the field of voice over, direction and radio activity.
To watch our music videos, visit Today Dance TV. (you will be directed to the tv website)
About us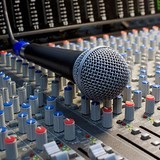 Today Dance is an innovative project born from a deep experience in the radio broadcasting environment. Pure evolution at disposal of the Music.
It's good to know a little bit of history of radio broadcasting to acknowledge the value of contemporary web radio stations. More than 40 years have passed since the birth of the first radio stations, since then some have evolved, turning into web radio stations, syndication and in others cases radio networks.
Our experience in the radio broadcasting universe begins in 1976, with the activity of direction, voice over and creation of radio programming and radio station formats.
Experience and passion for good radio have grown year after year, improving over time, never fading but becoming stronger and more incisive.
The skills acquired in years of experience and the knowledge of the radio industry evolution let us develop alternative projects linked to current times. Today, the orientation is toward the creation of web radio stations and owned TVs and the chance to offer professional advice in this industry, with the know-how acquired in forty years of experience in this area.
To watch our music videos, visit
Today Dance TV
. (
you will be directed to the tv website
)