Rio Dela Duna
Rio Dela Duna dj and producer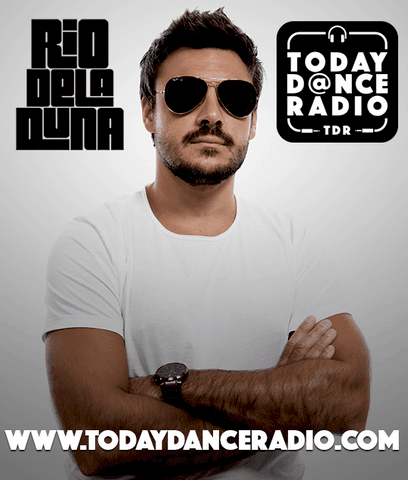 A native of Sète in Southern France, Rio's fascination with disco music began at an early age. A renowned producer, DJ and label owner, Rio has taken this passion to become one of the House music industry's major players.
Discovering House music in the 90s, pushed Rio behind the decks, crossing paths with DJs Brown Sugar and Niko De Luka, with whom he founded the label Suka Records back in 2008.
By 2012, Rio joined the might Stuttgart-based music group, HOUSESSESION; it was here that he created his own label, VAMOS MUSIC. Signing well-renowned artists on the scene including the likes of: Robbie Riviera, Ron Carroll, Cece Peniston, Federico Scavo, Robin S, Peter Gelderblom and Antoine Clamaran to name a few, has seen the label grow and become a force to be reckoned with, its releases regularly feature on Beatport.
Alongside the main label, Rio promotes his music with his very own Vamos radio show, broadcast internationally.
More recently Rio has branched out with sublabels, CHECK IN RECORDINGS, catering to the underground market and VAMOS TALENTS, providing a platform for new and emerging artists.
As an artist, Rio's productions have received support from the likes of legendary New York DJ Roger Sanchez, Mark Knight and David Guetta. His unique blend of Latin and Disco inflected sounds has seen his flagship track "EN EL MAR" released on BOB SINCLAR's YELLOW PRODUCTIONS / AFRICANISM label, alongside other releases on major industry labels including: David Penn's Urbana Recordings, Stealth, Pacha, Subliminal, and the mighty TOOLROOM.
An international DJ, Rio's sets encompass Deep House, House to Tech House and a touch of tribal. A member of the IBIZA WORLD CLUB TOUR, and representing the Spanish Brand BACCANALI IBIZA, has seen him play globally and across Europe. From regular appearances on the line-up of London's La Divina to the blissful sunshine of the White Isle's famous Bora Bora Beach, IBIZA, Rio is a mainstay on the scene.
A talented producer, Rio released his own album, LIVE 4 2 DAY, back in 2015 on HOUSESESSIONS. He followed this up with ALL ABOUT US (2016) and WE ARE ALL THE SAME, both released on his VAMOS imprint. These releases cemented him as production tour-de-force, regularly landing him in the Beatport top 100. One notable track was "Yo Me Voy", a collaboration with DJ Kone & Marc Palacios, which neared the Beatport top 10.
Fast forward to today, Rio is exploring South American flavours, fusing tribal and tech house vibes in his latest collaboration with Colombian producer DJ Wady. With his finger firmly on the pulse of current trends, summer 2020 has seen the launch of MARIN MUSIC, a collaboration with French publisher KAA PRODUCTION, which focuses purely on streaming platforms.
An accomplished artist, DJ and producer, Rio is constantly evolving and continuing to deliver solid productions and mesmerising DJ sets.
Rio Dela Duna, with the radio program "Vamos Radio Show" offers us the mix of house music, deep house, tech house, Nu Disco, disco house, funky house, jackin house, afro house. On Thursdays at 9pm and on Fridays at 5am (Italy times).